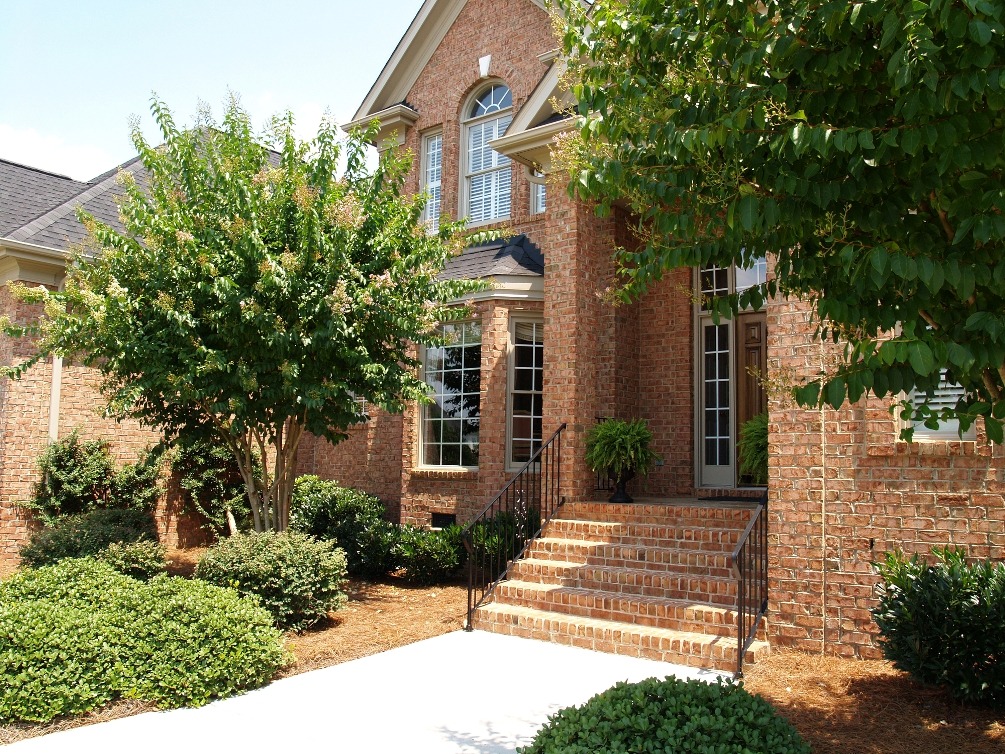 Brick Tuck Pointing for Historic Homes and Buildings Centerville, Ohio.
Kettering Kustom Masonry is one of the best brick tuck pointing masons around.  If you own a homes or building that requires brick repair, brick tuck pointing or any type of masonry repairs be sure to call Kettering Kustom Masonry for a free custom quote.
Centerville Ohio has been known as having the most historical brick buildings in the State of Ohio.  You can travel thru out the town of Centerville and find many restaurants, boutiques, businesses, homes that are included in Ohio's largest collection of early stone buildings.
Tuck pointing is needed when your building has many cracks in the mortar between the bricks. Cracks in the mortar gives moisture entry into the home or building.   During freeze and thaw cycles, moisture will it work through brickwork, which can cause brick movement and damage to the interior of your home.  Be sure to ask about our home inspection of your brick mortar.  We can give you a quick determination of just how serious the damage is.
Brick Tuck Pointing also requires a special professional who can do brick matching and color matching. Kettering Kustom Masonry takes great care in giving you a good color match for tuck pointing of your exterior brick work.  We can also do tuck pointing for your stone work.  Stone work mortar has the same principle as brick mortar tuck pointing.  Kettering Kustom Masonry will provide good color matching of your mortar and bricks.
Below are more services we preform for our clients in the Dayton, Kettering, Springboro and Centerville Area.
Masonry Repairs in Centerville OH
Bricklaying for Homes
Bricklaying for Business
Block Walls
Brick Cleaning
Stone Laying
Brick Interior Decorating
Brick Interior Walls
Brick Repairs
Stone Repair
Tuck Pointing
Concrete Foundation in Centerville, OH
Foundation Repairs
Foundation New Installs
Concrete Footers
Driveway Concrete
Driveway Repairs
Masonry Repairs in Centerville, OH
Home Brick Facing
Home Brick Install
All Colors of Brick Available
Property Brick Repairs
Garage Exterior Bricks
Brick Staining
Brick and Stone Patios
Masonry Fireplaces
Chimney Rebuilding
Cement Caps
Concrete Finishing in Centerville, OH
Concrete Sealing
Concrete Water Proofing
Concrete Steps
Concrete Sidewalks
Basement Repairs
Service Cities: Dayton, Kettering, Beavercreek, Springfield, Springboro, Bellbrook, Centerville,  Riverside, Waynesville, Huber Heights, Oakwood, Xenia, Washington Township, Miamisburg and Spring Valley, Ohio.
CALL FOR A CUSTOM QUOTE OR USE THE CONTACT FORM BELOW
CALL OR TEXT
PHONE:  937-252-4932