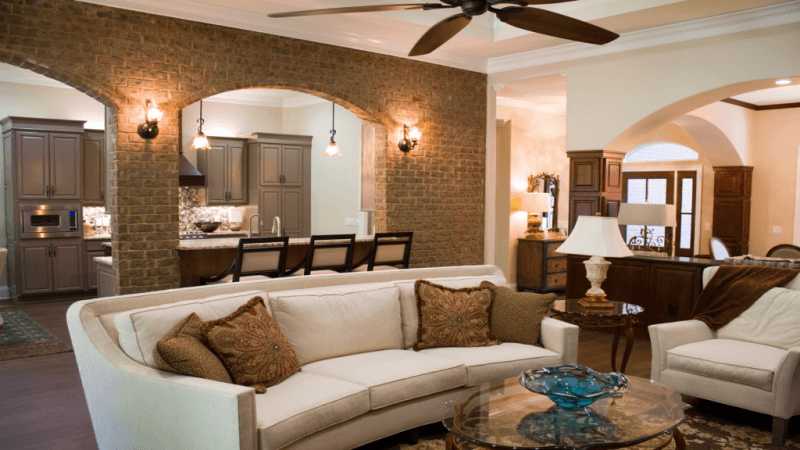 Bricklayer Dayton OH
Bricklayer Dayton OH – Do you need a professional bricklayer to help you get your home energy efficient or some bricklaying repairs?  You have come to the right place.  Kettering Kustom Masonry has all the experience and expertise in clay bricks, concrete blocks, repair brick veneer and full brick construction, brick partitions, arches and brick fireplaces.
If you need foundations repairs with damp-resistant materials, brick laying is a good way of sealing that foundation. We can spread layers of mortar to serve as a base and binder for bricks in rows, designs or shapes.   Our bricklayers can repair and maintain clay bricks, cements blocks, bricks and veneer brick facing.  We can offer and bring brick cutting machines to make your special brick designs fit in with your decor of the house or business building.
Exterior bricklaying is a very good way to help your building become more energy efficient. We can improve your buildings high and low external temperatures from daily swings.  By offering installation of cavity brick and brick veneer services we can help you reduce the effects of solar radiation to varying degrees by releasing the heat stored in the external brick wall back into the outside environment, thereby reducing the net heat flux entering through the wall.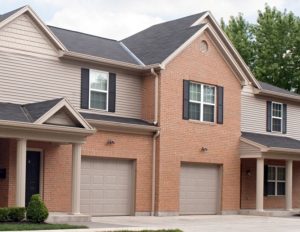 If you need brick repairs or new brick installation, there are many ways to help you reduce your energy consumption for winter or summer.  Brick internal partitions walls play a significant role in regulating internal temperatures and reduce the energy demand of artificial heating and cooling.
Exterior brick facing is an excellent way for homeowners to experience low maintenance, fire resistance, durability and potential energy savings.  Concrete masonry walls will not rust, corrode, warp, grow mold or rot.  Exterior brick siding is extremely weather resistant and can hold up in severe conditions.  And you don't have to worry about termites for your concrete masonry walls.
Kettering Kustom Masonry offers many brick laying solutions. For a bricklayer in your home town area, call Kettering Kustom Masonry. Bricklaying Dayton OH.
We provide many bricklaying services for all the surrounding cities of Dayton, Kettering, Beavercreek, Springboro, Bellbrook, Centerville, Vandalia, Waynesville, Huber Heights, Oakwood, Xenia, Washington Township, Miamisburg and Spring Valley, Ohio.
Give us a call or fill out the form below for a custom quote.
CALL OR TEXT
Phone: 937-252-4932
CALL FOR A CUSTOM QUOTE OR USE THE CONTACT FORM BELOW
CALL OR TEXT
PHONE:  937-252-4932