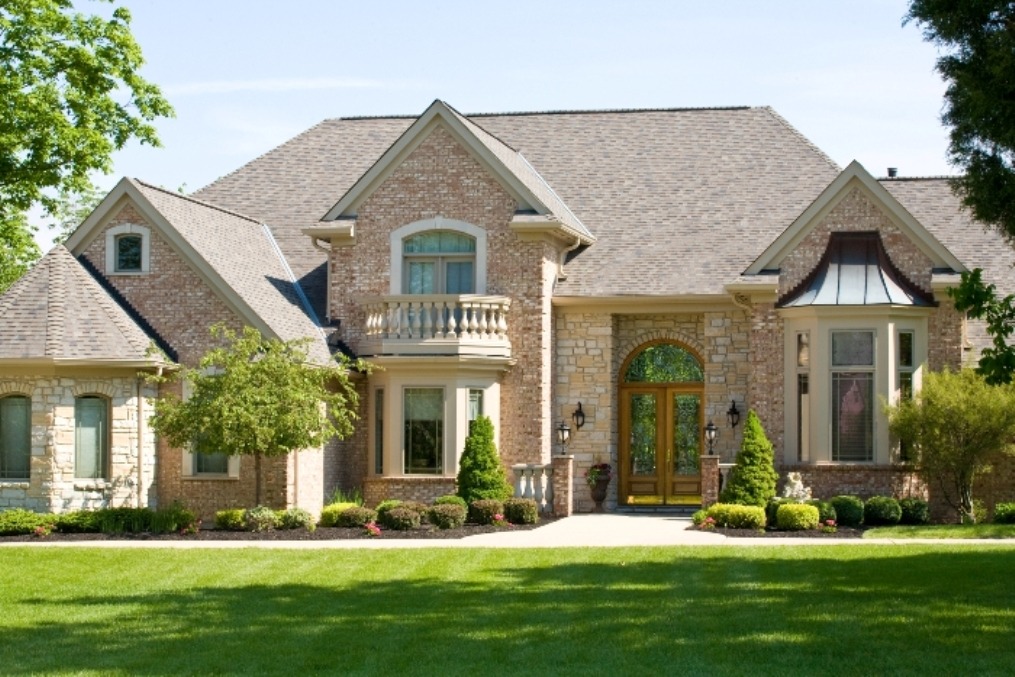 Masonry Contractor Beavercreek OH
Masonry Contractor Donald Weihrauch is one of the top masonry contractors in Beavercreek Ohio.  If you have a home with brick or stones as shown in the picture above.  You may have the need for a masonry contractor.  It's only natural that you may have cracks in your mortar joints.   Cracks in your mortar joints happens more often than you realize.  The winter weather and summer heat has a great way of breaking down the mortar.
If you have completed an inspection recently and found many small cracks and fractures of your mortar.  You need a masonry contractor.  Call Kettering Kustom Masonry and we perform the service called Tuckpointing.  Tuck pointing is the method of delicately getting new mortar between the bricks.  This is a very special technique which only an experience masonry contractor can complete.   Tuckpointing is an art.  Tuckpointing is a labor intensive procedure.  It really must be done by an experienced mason.
An expert can examine your fractures and be able to tell if the complete structure needs to be cleaned and repaired.  If the mortar must be repaired, it takes special tools and experience to complete this task professionally.   Listed below are many more masonry repairs and new installation services that Kettering Kustom Masonry provides.
Call Donald Weihrauch at Kettering Kustom Masonry for a personal custom quote.
Masonry Repairs
Bricklaying for Homes
Bricklaying for Business
Block Walls
Brick Cleaning
Stone Laying
Chimney Repairs
Masonry Repairs
Brick Interior Decorating
Brick Interior Walls
Brick Repairs
Stone Repair
Tuck Pointing
Brick Staining
Concrete Foundation
Foundation Repairs
Foundation New Installs
Concrete Footers
Driveway Concrete
Driveway Repairs
Block Foundations
Concrete Finishing
Concrete Sealing
Concrete Water Proofing
Concrete Steps
Concrete Sidewalks
Basement Repairs
Cement Caps
Service Cities: Dayton, Kettering, Beavercreek, Springfield, Springboro, Bellbrook, Centerville,  Riverside, Waynesville, Huber Heights, Oakwood, Xenia, Washington Township, Miamisburg and Spring Valley, Ohio.
For A Custom Masonry Quote Call:  937-252-4932
CALL FOR A CUSTOM QUOTE OR USE THE CONTACT FORM BELOW
CALL OR TEXT
PHONE:  937-252-4932