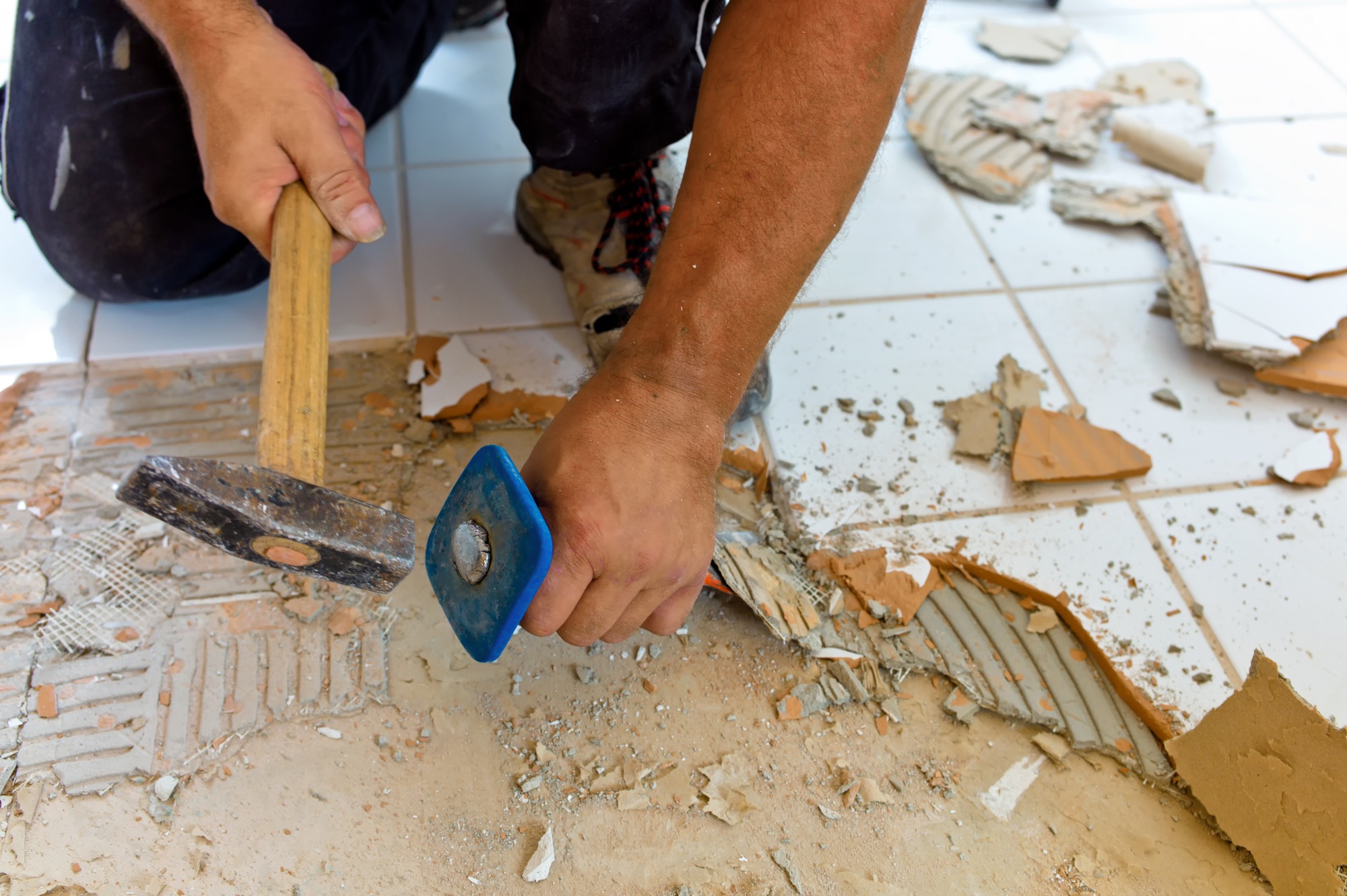 Tile Installation
Tile Installation sounds like it could be a real easy job.  It's actually a very tedious job. If it is not installed correctly, it can leave a result of unbalanced floors and cracks can develop in the floor early in the life of the floor.  It's best to hire a expert to install the tile. Kettering Kustom Masonry offers new tile installation or tile repairs.  If you are considering remodeling your kitchen or bathroom, then tile is a great investment.  Tile can be installed as back splash wall areas, tile counter tops, bathroom shower walls, bathroom floors, exterior tile patios.  Tile can be installed on your floors, counters or walls of any room.  The best thing about tile is how easy it is to clean.  Colors and types of tiles come in endless variations and designs.
Now if you have tile already installed in your home or business.  You may have those tiles with cracks that just are staring at you and asking for repair.  At Kettering Kustom Masonry we are very good at removing tiles and replacing them with new tiles.  Give us a call and request a quote.

Tile Repair
For Repairs, use a tile contractor expert.  This job needs to be corrected so that it is not noticeable. Tile colors need to match and an expert can find ways to do a match job to your satisfaction.  If your tile is cracked, scratched, chipped, loose, worn, tile discoloration, grout has mold or mildew, damaged or missing tile, need caulking or have other tile problems. 
Call Kettering Kustom Masonry, your local masonry expert.
Free custom quotes call or email.

CALL: 937-252-4932
CALL FOR A CUSTOM QUOTE OR USE THE CONTACT FORM BELOW
CALL OR TEXT
PHONE:  937-252-4932